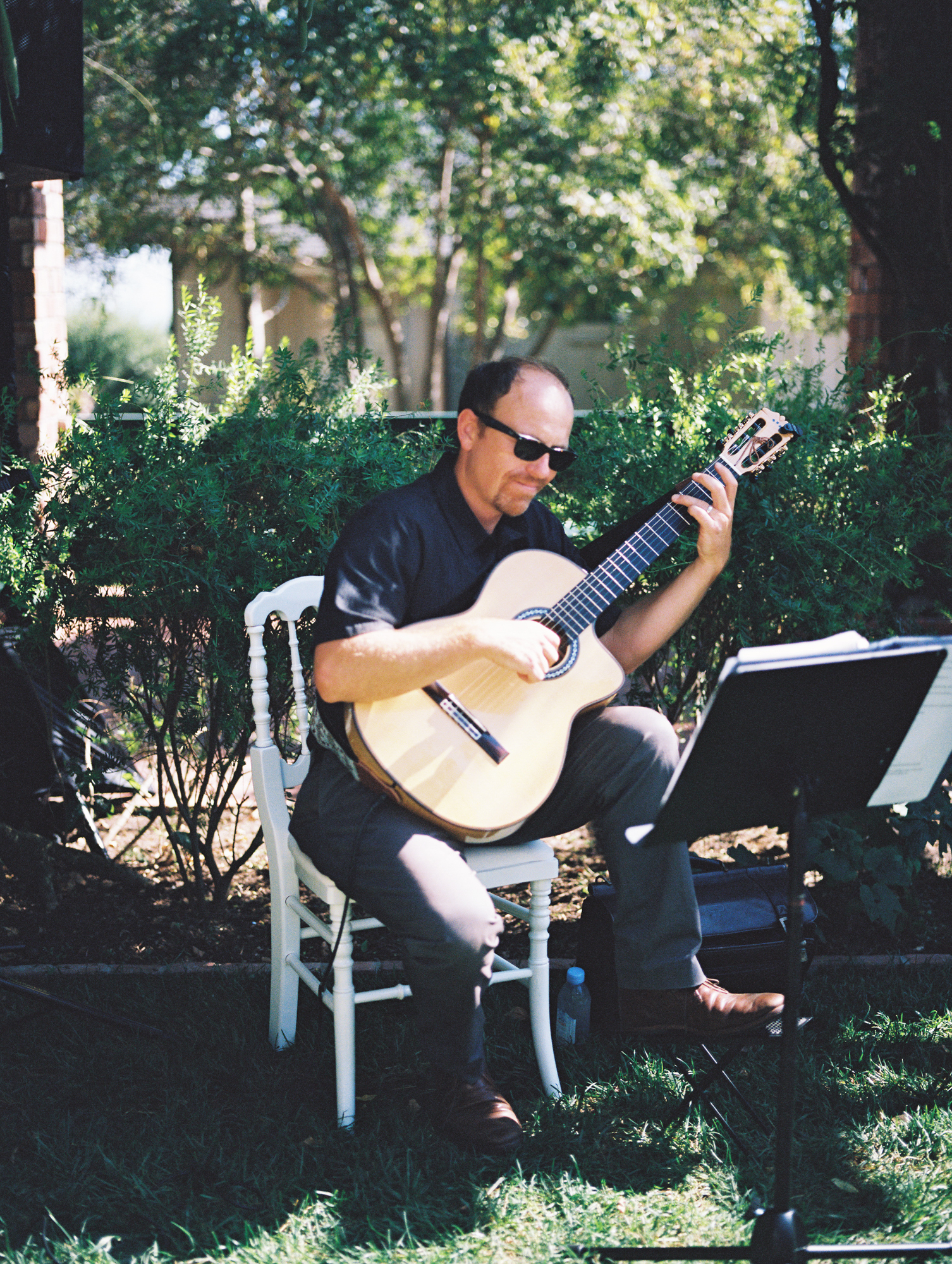 It was a long, hot and gorgeous day for Danielle and Gil's beautiful Belmond El Encanto Wedding! As turtles frolicked in the Lily Pond, the sun slowly warmed the hillside, where this charming resort nestles in the American Riviera. GuitarWitt performed solo arrangements for the ceremony and cocktail hour. Songs requested* by the bride and groom included:
Something - classical arrangement of the Beatles hit song
Officiant, Groom, Mother, Flower Girl: Beloved One - Ben Harper (a special chord melody arrangement)
Bride & Father of Bride: Afro Cuban Lullaby/Cancion de Cuna
Ribbon Ceremony: Recuerdos De Alhambra (Spanish classical tremolo by Francisco Tárrega)
Agustin Barrios' Julia Florida
Recessional music was a fun, upbeat instrumental chord melody rendition of Coldplay's Viva La Vida!
This magical day was rescheduled due to the Thomas Fire and the bride's pregnancy. It was great to meet their little bundle of joy! Sunset later cooled the air while trio friends added to the festivities. Local Santa Barbara music phenoms - Adam Phillips and Rob Moreno, All of which are members of the @folkorchestrasb - honored to create the musical ambience of a lifetime for dinner reception. Special thanks to @ryannebee for the creative film photography #nofilter #filmphotography.
The event coordinator was on point as well @madelinemooreevents *Visit http://guitarwitt.com/repertoire-wedding-and-events/ for a full list of songs. Plus, audio samples.
#santabarbaramusic#santabarbaraweddingstyle#santabarbarawedding#santabarbaraguitar #classicalguitar#gypsyguitar #folkorchestrasb #folkmusic#jazzguitar #guitarwitt #seesbhttp://www.ryannebee.com/ https://madelinemooreevents.com